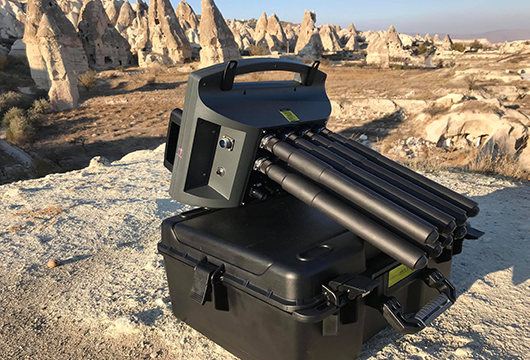 PROTON ELIC LB-8
$ 8,500 (Export Price)
PROMO SPECIAL LB-8 LIDAR THERMAL+MANYETIK+LIDAR 8 sensor
The LB-8 2020 model improved top performance has 8 Sensor, which is 8 times better solution than the model.
Quick definition: 4 Lines 16 milk 64 cm thermal camera. You can see the thermal differences in the light of the light in a 64 km resolution. The point of view is 60 degrees.
Magnetic SENSOR:MANYETIK sensor measure the DC Magnetic Field violence at its location. Each sensor measure the magnetic field at its own point (jeo phase) 8 pieces of magnetic field (phase) 8 different points at the same time by measure the magnetic field (phase) of 8 different points at the same time.
The system can either be used to sweat or be able to choose data from all sensor after collecting data from all sensor, send the data to the computer software via Bluetooth.
The Camera, which is in the center of a globe in a computer, looks into the inside of the universe and paint the color about the inner surface of the universe. The thermal or magnetic field at the same point is the image as the color equivalent of the violence.
Enquiry